Container products
The Plastic Business Division is producing various products including plastic containers and drum, industrial plastic parts and materials. High-ranking client companies are satisfied with the stability, practicality and aesthetics of our products that they have purchased continuously.
The Plastic Business Division is considering the convenience of our customers when using our products. For example, we marked translucent graduated ruler on the outside of lubricant containers for the first time in Korea.
We lead the culture of plastic packing pursuing common prosperity with our customers by realizing customer impression with the best quality, competitive prices and the careful design considering user convenience.
Product name
Size(L)
Characteristics
CAN
0.5, 1, 2, 3, 4, 5, 6
1. Colors and shapes can be custom-tailored according to customer's requirements using the materials of HDPE and LDPE
2. It is possible to check the remaining quantity from the outside through the sight glass.
CAP products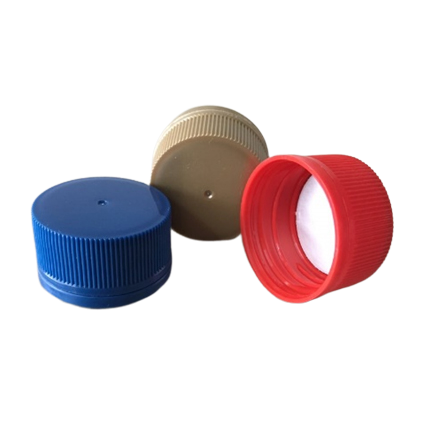 | Product name | Size(L) | Characteristics |
| --- | --- | --- |
| CAP | 0.5, 1, 2, 3, 4, 5, 6 | 1. Colors and shapes can be custom-tailored according to customer's requirements using the materials of HDPE and LDP |
PL Process
"

Producing standardized high-quality products

"

Equipped with various state-of-the-art automation facilities, SHINSUNG Industrial mass produces products in the following order and delivers products safely.
Working process order
STEP 01

Blow Machine

Container production machine

STEP 02

Container Vision Tester

Container outer appearance inspection process
Container surface defect inspection process

STEP 03

Labeling Machine

The working process of putting stickers on containers

STEP 04

Label Vision Tester

Sticker numbering inspection process
Sticker adhesion condition inspection

STEP 05

Container Packing

Container packing process
"

Timely delivery & Active urgent quantity coping ability

"

With the completion of Ulsan Factory following Eumseong Factory, now we can not only make timely deliveries but also actively cope with urgent additional quantity of products.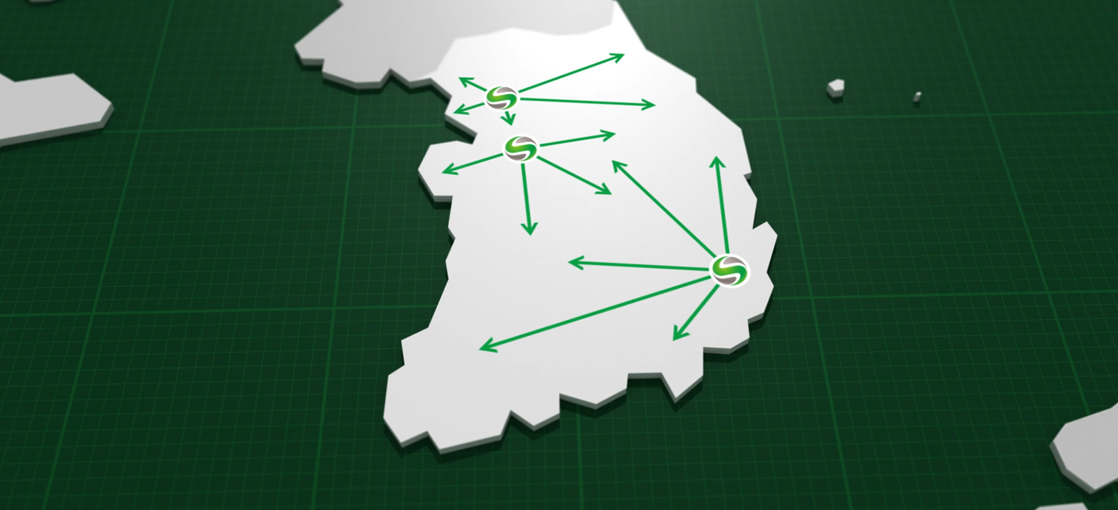 Plastic parts
Unlike the equipment of the past which was produced with simple design and heavy parts, modern facilities are composed of complicated and precise parts according to the development of machine dynamics, semiconductor technology, etc.
The Plastic Business Division is producing injected plastic parts by making 3D modeling design using the latest equipment of the company.
Paper box
Paper box is being produced and delivered by SICO Co., Ltd., a subsidiary under the Plastic Business Division.
Environment-friendly packing materials are used for safe delivery of customers' products. Customers can also gain a good image from outside people to improve their brand value. We are designing and manufacturing the product to be used for many purposes.
We will do our best to be recognized as the manufacturer of paper box that is a 'packing material containing customer value' in the market by maintaining the superior quality and good image of the paper box business and quick delivery.
Structure of corrugated cardboard
Flute is the parent of corrugated cardboard and there are 3 types of flute: U-shape, V-shape and UV-shape.
U-shape

Strong revertability when a flat surface pressure is put on the shape of the flute. Needs much glue, little wear and tear of flute rolls and much requirement of corrugating medium
V-shape

The opposite concept of U-shape
UC-shape

The shape between U-shape and V-shape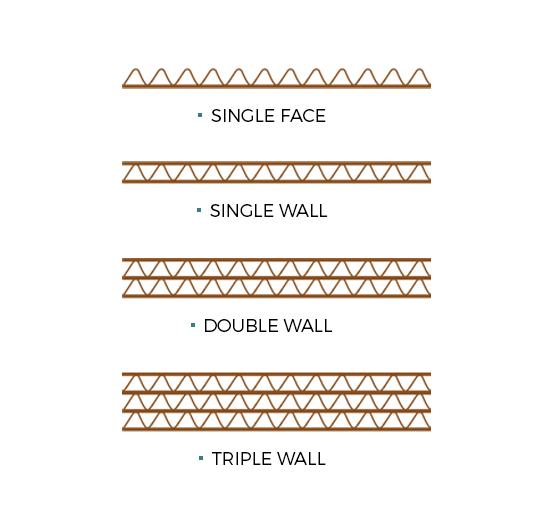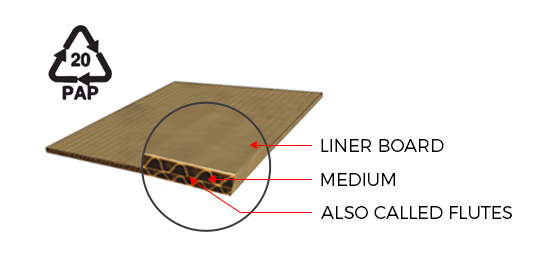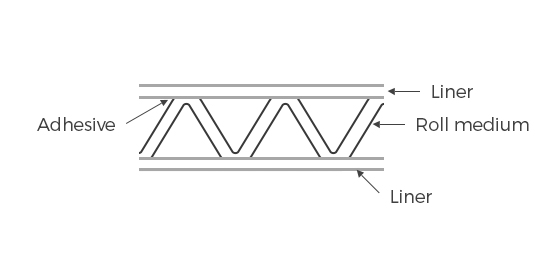 Cardboard is divided into liner board which is used for corrugated cardboard, etc., white board which is used for paper box, etc., yellow board, Chip Board, colored board, Roofing paper, core paper, and plaster board which is used for construction material, etc.
Kinds of flute
Flute is the parent of corrugated cardboard. If the kind of flute is different, naturally the corrugated cardboard will have different property. In general, the following classification is made according to the number of flutes.
Kind of flute
Number of flutes / 30cm
Height of flute
(nm)
In the order of impact absorbing effect
In the order of flat pressure
In the order of vertical pressure
(flute direction)
West
East
A flute
36±3
34±2
4.76
2
5
2
B flute
50±3
50±2
2.38
4
3
4
C flute
42±3
42±2
3.57
3
4
3
E flute
94±4
94±5
1.19
5
2
5
F flute
123
123
1
6
1
6
J flute
30
30
60
1
6
1
N flute
0.5
BA flute
7.75
BB flute
5.25
BE flute
4.05
* A flute is mainly used in the East and C flute is mainly used in the West.
Kinds of corrugated cardboard
BA flute double both sides

BB flute double both sides

EB flute double both sides

AAA flute triple both sides (TW)